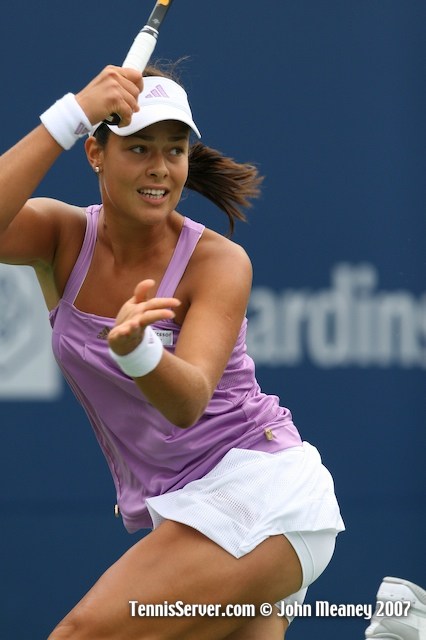 Lady Jane
, who I revere and adore in equal measure, has welcomed me back but warned me off more of what she calls Tennis Totty.
It wounds me more than I can say. But I must stay true to Ana, the Serbian light of my benighted life, the six-foot sizzler only the most stony-hearted could not worship, the goddess of the first serve, she of the mighty Balkan thigh.
So here she is again.
Note super-strength elastic round under-skirt garment, here being tested to destruction.